Boostaboiler is an easy to install fuel saving system, offering a proven reduction in oil or gas consumption, helping to preserve fuel supplies and provide CONSIDERABLE SAVINGS to all home energy consumers.
It straddles money saving, energy saving and the increasingly important eco-friendly platforms. Magnatech will not provide savings to any car, van or anything with a combustion engine - and as far we know (and we know a fair bit) no other magnetic product would work either.
Prices were already set to rise for the 15 million households in Great Britain that are on their supplier's default tariff because of a major hike in the energy price cap.
Ofgem has said that from 1st July the energy price cap will be set at an annual level of £2,074 for a dual fuel household paying by direct debit based on typical consumption.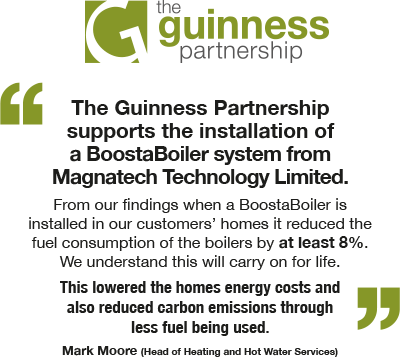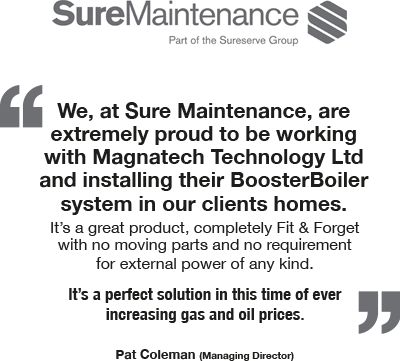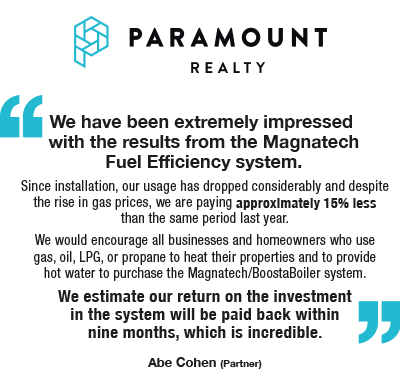 ---
"We don't use as much oil as we did before it was fitted and it also keeps my boiler a lot cleaner."
"My oil goes further allowing me to heat my home for longer whilst saving money. When the weather was really bad I actually thought my dial had frozen but it wasn't that, it was the BoostaBoiler saving me money once again."
"Fitting BoostaBoiler was one of our top ten great decisions. It was fitted easily without the need to disconnect any pipes or adjust the boiler. The results are amazing, hotter water and using less fuel, it paid for itself in no time!"
"Since we've had the BoostaBoiler fitted we have noticed a significant decrease in our oil usage. Also, our boiler serviceman has commented on the cleanliness of the boiler. As pensioners this is a great benefit to us. We would recommend this to anyone."
"We're very pleased with the Installation of BoostaBoiler. We've been able to turn the Thermostat down and the whole system is much more efficient. Would recommend!"
Energy Saving
The Magnatech Energy Saving System is suitable for oil, gas and LPG powered boilers and water heaters, it's easy to install, requires no downtime and is proven to save up to 15% on your bills, every year for life!
Innovation
Magnatech™ started developing energy saving products and refining Magnatech™ Technology 14 years ago, using "probably" the world's most powerful, double nickel coated Neodymium magnets to "condition" fuel.
Technology
Polarization of the hydrocarbon molecules creates a more combustible material resulting in a brighter and hotter flame. The increase is to approximately 120ºC.